Founder and Executive Director of the Self-Leadership Collaborative:
Joanna Curry-Sartori, MS LMFT (Licensed Marriage and Family Therapist)

With over 25 years of experience as an educator, program director and leader in the field of mindfulness and yoga, Joanna has spent the last ten years introducing and integrating Self-Leadership, mindfulness, and social and emotional well-being into over 100 schools in the Greater Hartford Area. In 2017, Joanna established the Self-Leadership Collaborative to lead the global effort to adapt and integrate the transformative benefits of the IFS model in school systems. With the global pandemic in 2020, her work transferred online allowing her workshops and consulting to reach practitioners globally. Endorsed and supported by a generous grant from the Foundation for Self-Leadership, Joanna has overseen district and school implementation of the SLC model and program evaluation and Joanna has also written a book on this topic that is currently in publication. Joanna has a clinical private practice in West Hartford, CT, where she works with children, teens, families, and individual adults. Whether she is consulting with administrators, presenting to parents and teachers, or hands-on in classrooms with students, Joanna is passionate about working with people of all ages to discover and support their innate calm, confidence, courage and compassion.
Self-Leadership Collaborative Coaches & Consultants



Our Self-Leadership School Coaches and Consultants have years of experience in school systems and work as IFS practitioners in multiple settings. They support learning events and practice sessions with school staff and offer their specialized mentorship to ensure success of the model. Many of them are also available to offer you individual coaching or therapy and you are welcome to contact them directly for these services.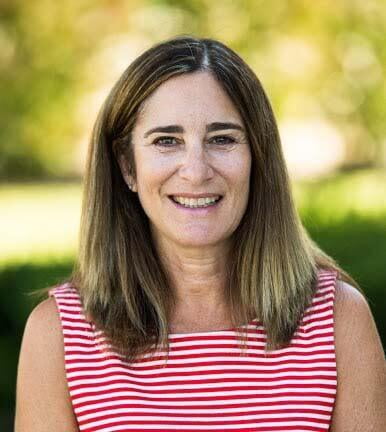 Julie Abrams Faude Dr. Faude (M.A., Ph.D.) has been working in educational settings and in private practice for over 30 years in the Philadelphia region. Presently she is working with all clients virtually. Her Post-Doctoral Fellowship at UPenn (in Family Systems and Community Psychology) grounded her in "systems thinking" and stoked a life-long passion for making the world a better place through early intervention, supporting parents and educators, and expanding the important role of mindful awareness practices. She participates in online and in-person IFS interest groups, training, community gatherings, national conferences, workshops, and supervision. Over the past years, Dr. Faude has also engaged in teacher training and content development here at the Self-Leadership Collaborative. She recently presented a personal exploration at a global forum on Adopting Clinically Informed Approaches to Enhance Educational Outcomes. Dr. Faude has been co-creating a number of children's books about parts and self which are in progress (the author is Joanna Curry-Sartori) and is helping with a team of therapists and educators to develop "Part's Cards" to improve available materials to bring parts to life for young folks. This Spring, Dr. Faude is helping to develop and teach an advanced class on IFS and Education through SLC for our "Champion" level educators, who are taking their cutting-edge journey into a many-year voyage. She is also a part of a small team developing a year-long track for mental health practitioners who would like to bring IFS into their educational environments. Stay tuned!! IFS has proved to be the best tool she has found to compassionately transform home and school environments. She is thrilled to share her experiences with you as a 25 year veteran Lower School Psychologist at a Philadelphia suburban Independent school. Please reach out: Email: JulieFaude59@gmail.com, Office Phone: 484-209-2564; Psychology Today; Twitter: @JulieFaude, Facebook: Julie Abrams Faude, Instagram: @juliefaude (for fun journey pics) or @IFS.Therapy.That.Helps (for inspiration).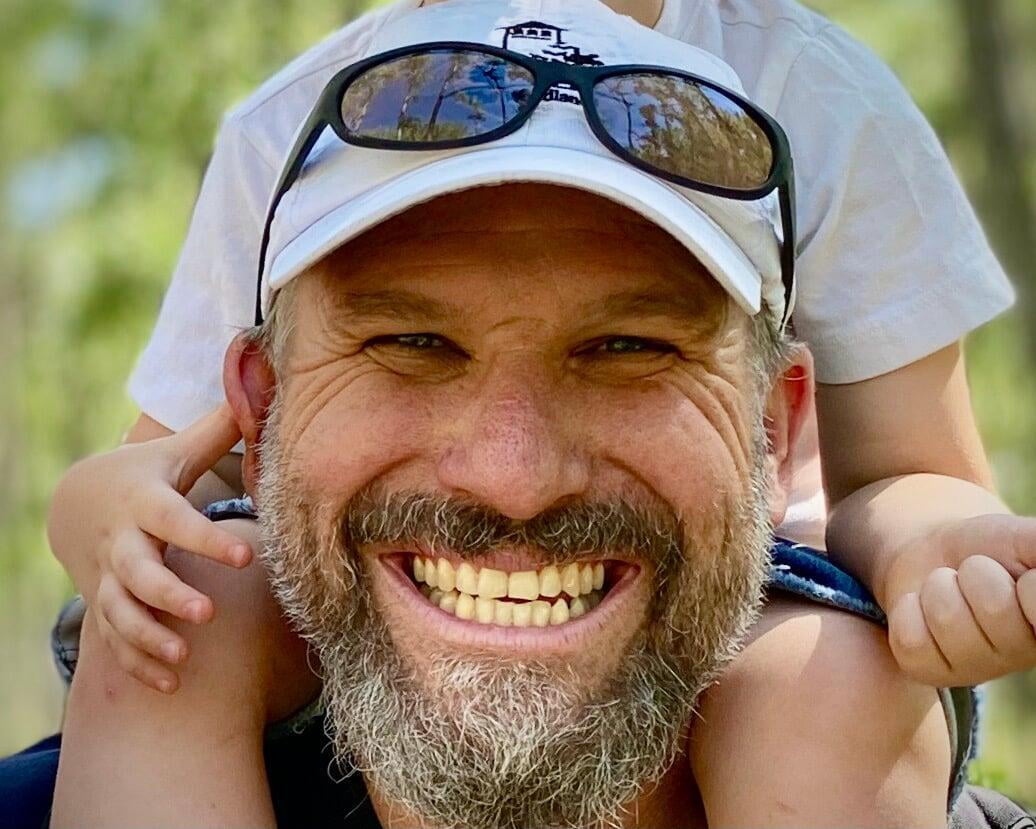 Joel Michor has been teaching at The Logan School for Creative Learning in Denver, Colorado for over 20 years. At this independent school for gifted kids, Joel has benefited from working and collaborating in a Self-led school environment which brings out the best in their community through mutual respect, care and concern for one another and cultivating curiosity. As a specialty field trip teacher who connects students and their passions to the outside world, Joel has seen first hand what the power of relationship can do to a student's experience at school. Having been trained in Nonviolent Communication, Mindfulness Based Stress-Reduction and recently as an IFS Level 1 Practitioner, Joel is bringing synergy to the inner and outer realms of personal and communal growth through his contribution to the Self-Leadership Collaborative and The Logan School. Through My Core Living LLC, Joel's coaching and mentoring practice, he supports youth and adult individuals in navigating their inner and outer worlds. Being a partner and parenting a 5 and 4 year old has brought all of Joel's life experience to a place of deep consilience of working to co-create a Self-led family environment that nurtures connection, compassion, creativity and joy in the home. Joel is grateful to be living the life-changing experiment of bringing the P.A.U.S.E. model and other healing modalities to everyday life to help nurture personal, communal and global change towards a more healthy, balanced and connected world.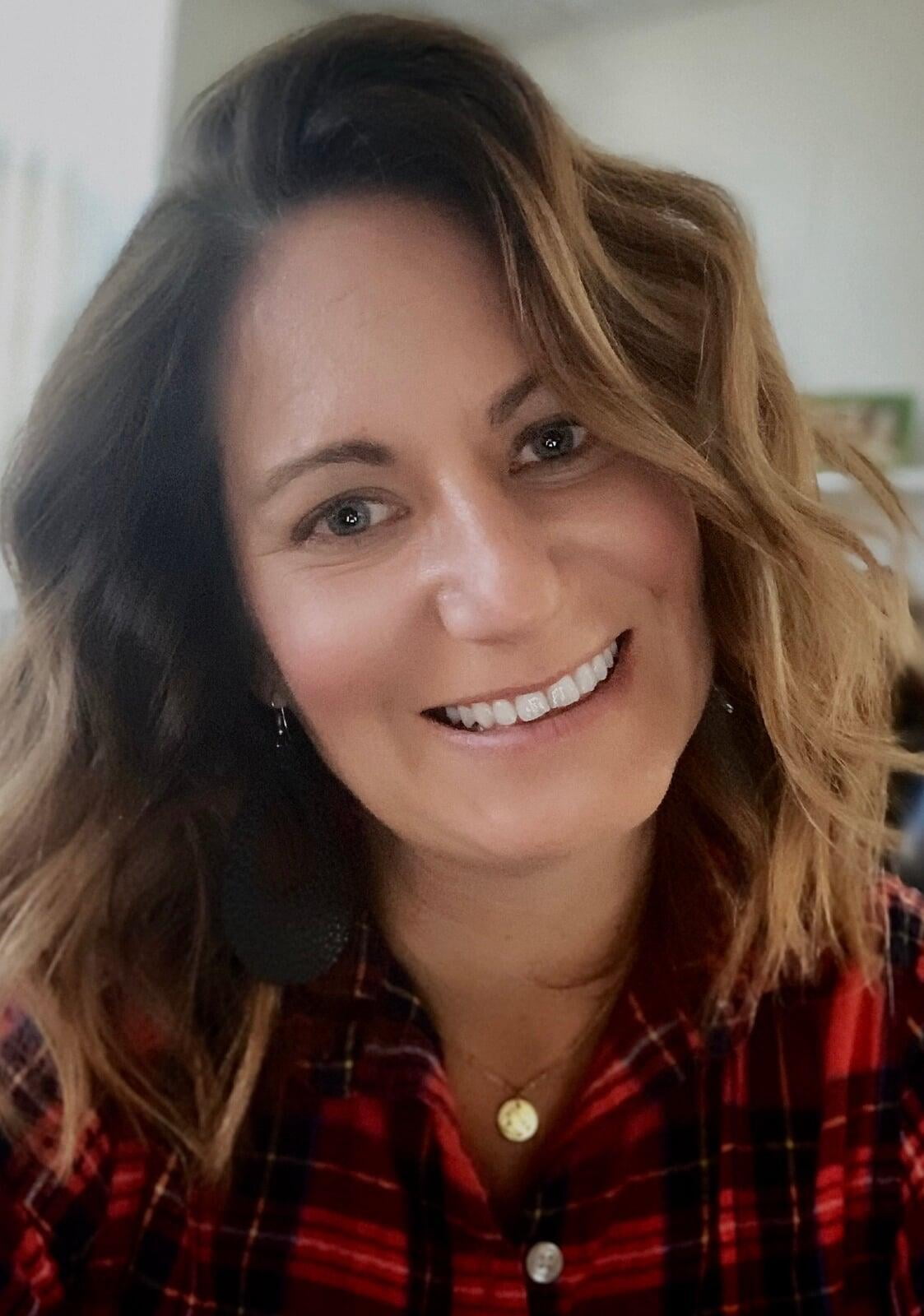 Amy Schaefer, M.A. is an art teacher at Frank Strong Ward Middle School in Durham, CT and the 2020 Teacher of the Year for Regional School District 13. Amy is a member of the district's Well-Being Committee and is part of a cohort in the middle school intensively studying the Self-leadership Collaborative Approach, looking for ways to incorporate it for personal well-being as well as with students, in classrooms, and across the school. Amy presents at conferences and workshops on her creative integration of mindfulness and Self-Leadership in the classroom and recently wrote an article on her experience for "Outlook Magazine" published by the Foundation for Self Leadership.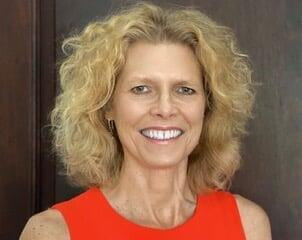 Alexanda (Sandy) Barbo, PhDis a psychologist licensed in three states (FL, PA, NJ) with over 25 years of private practice experience offering psychotherapy to children, teens, families, and adults. Trained in School Psychology, she has provided consultation to parents, teachers, and school administrators in a wide variety of settings including the NJ State Day Care System, NJ Pre-School Handicapped and Early Intervention, as well as at the primary and high school grade levels across three states. She has taught graduate students at New York University and Hebrew Union College. Dr. Barbo is excited and committed to bridging the IFS model with school communities as a way to address the critical, growing mental health needs of our youth. She believes IFS provides a foundational roadmap for healthy human interactions grounded in a deep relational understanding of each individual's inner world. She hopes to foster our understanding of the interconnections between that inner world and the outside environment. Contact information: sandy@drsandybarbo.com.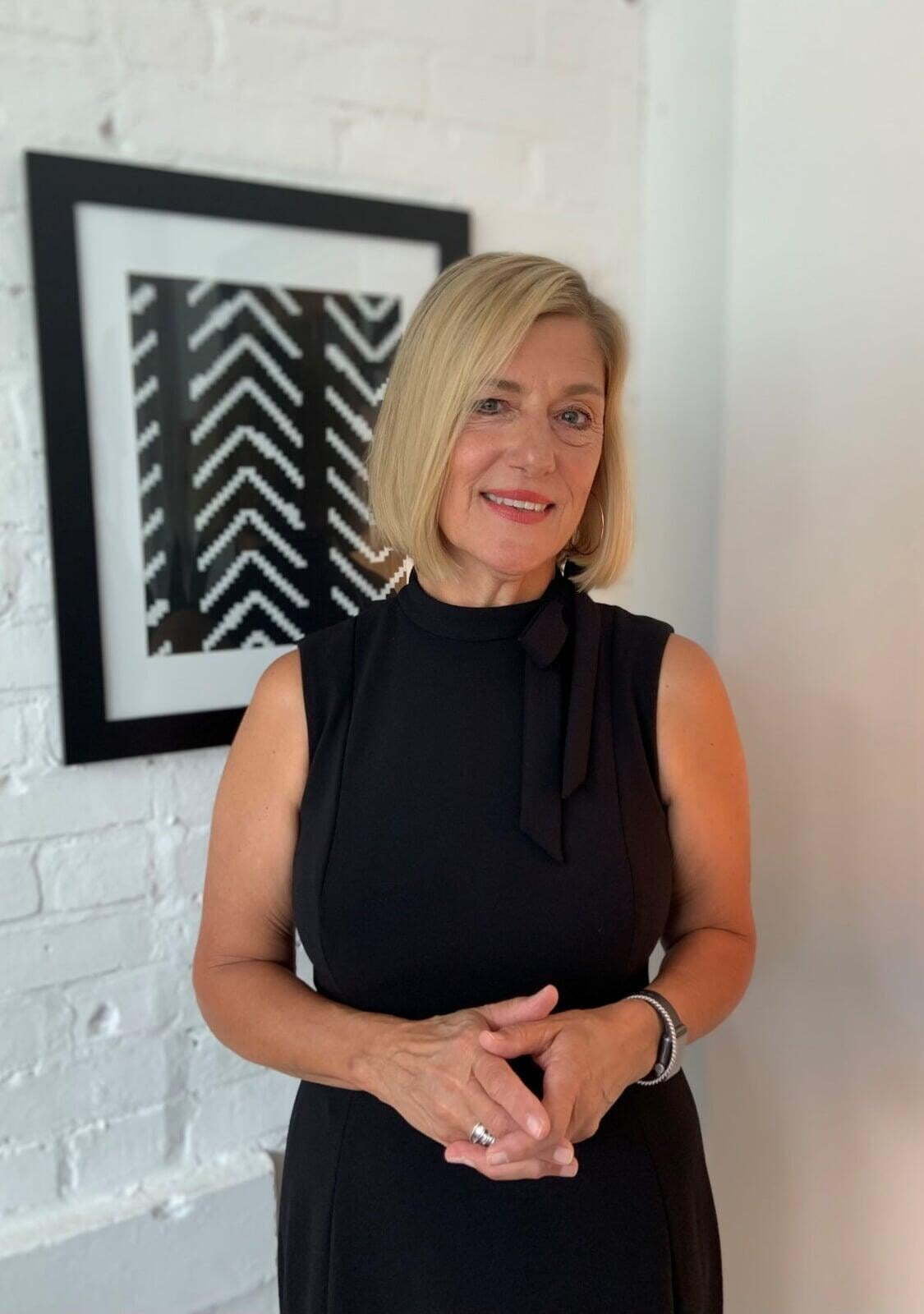 Kath Serino (formerly Veronesi) began her career in education as a high school teacher working with students in East Haddam in public school and residential schools. From there she worked in the Cheshire Public School system as an Educational Diagnostician and was honored as Teacher of the Year in 2001. Kath began her administrative career as the Assistant Principal of the Middle School of Plainville and then as Principal of Gilead Hill School in Hebron where she was a CT Association of School's Principal of the Year Finalist. Kath served as Superintendent of Schools in Regional School District 13 (Durham/Middlefield) for 7 years prior to retiring in January 2021.
Throughout her career, Kath has been engaged in leading people and processes to create systems that enhance organizational well-being and district and community-wide collaboration and improvement. Kath is able to facilitate high level group processes in order to develop and sustain strategic planning and growth in the areas of instruction including development of professional learning communities and instructional rounds; school and community race and equity efforts; declining enrollment, school closures, and district restructuring; school building projects, international partnerships; and overall safety and security. Kath earned her Doctorate in Educational Leadership as well as her Master's in Special Education and Sixth Year at Central Connecticut State University. Her Bachelor's degree was completed at Clark University in Worcester, MA.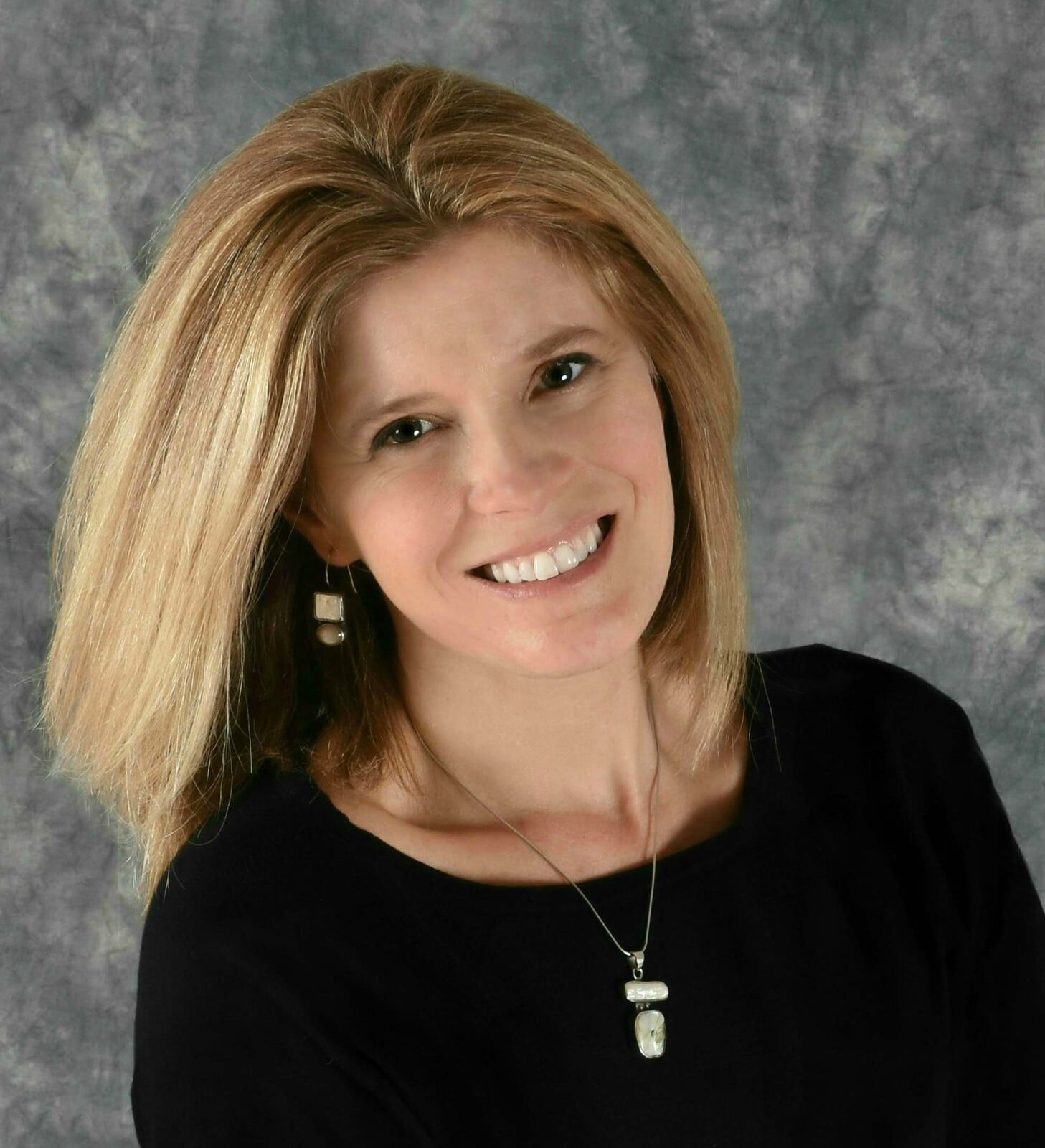 Theresa Velendzas is a Certified IFS Practitioner who uses Internal Family Systems (IFS) in her private wellness coaching practice and as a consultant in schools. Theresa blends her experience in advocacy, Self-leadership, fitness, and management to facilitate individualized and sustainable wellness habits for growth and success. In schools, Theresa works directly with students and teachers to cultivate a person-centered learning environment that builds a culture of caring, connectedness, compassion and creativity. Theresa's vision is to inspire more ripples that bring self-leadership to individuals, families, and communities. In individualized coaching, Theresa helps clients build personalized healthy lifestyle practices that make fitness and wellness a priority that evolves with the person. Coaching services are often walking sessions and also available in the office or via video chat. Contact directly at: Theresa@altraform.com​, 860-421-3971 or visit www.altraform.com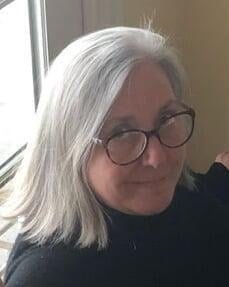 Kirsten Sanderson recently retired from West Hartford Public Schools after 24 years in education as a 4th and 5th grade teacher, school-based Curriculum Specialist, and International Baccalaureate (IB) Primary Years Program Coordinator. Kirsten has been involved in developing both school based and district curriculum in a variety of content areas including Language Arts, Math, and Science. Her IB training and work developing a transdisciplinary Program of Inquiry with the needs of the learner at its core, led her to participate in the "Self Leadership for Educators" series at CCSU in 2018. Kirsten collaborated with Joanna and colleagues to bring the Self Leadership model to her school, seeing immediate benefits for both staff and students. She "has been amazed by Self Leadership's power to transform and heal." She looks forward to helping Joanna and the Self-Leadership Collaborative team develop resources and provide support for schools.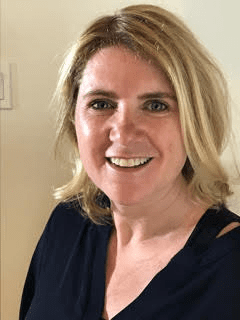 Melissa Zych, Ed.D is a music specialist at Charter Oak International Academy, an International Baccalaureate Primary Years Program school, in West Hartford, CT. Melissa is a strong advocate for equity in education as demonstrated through her commitment to district wide social justice curriculum creation and involvement in professional development focused on increasing educator capacity in cultural competence She was introduced to Self Leadership in 2018 and has been able to realize its benefits both personally and professionally. Melissa hopes to collaborate with team members to plan, develop, and implement Self Leadership centered curriculum in schools.
Global Associates and Partners


Partners around the world are bringing Self-Leadership to schools in creative, impactful ways. Collectively we share best practices and innovations to strengthen and evolve our approaches to optimally benefit to our school communities. These renowned educational leaders and trainers often join the Self-Leadership Collaborative in offering learning events and workshops.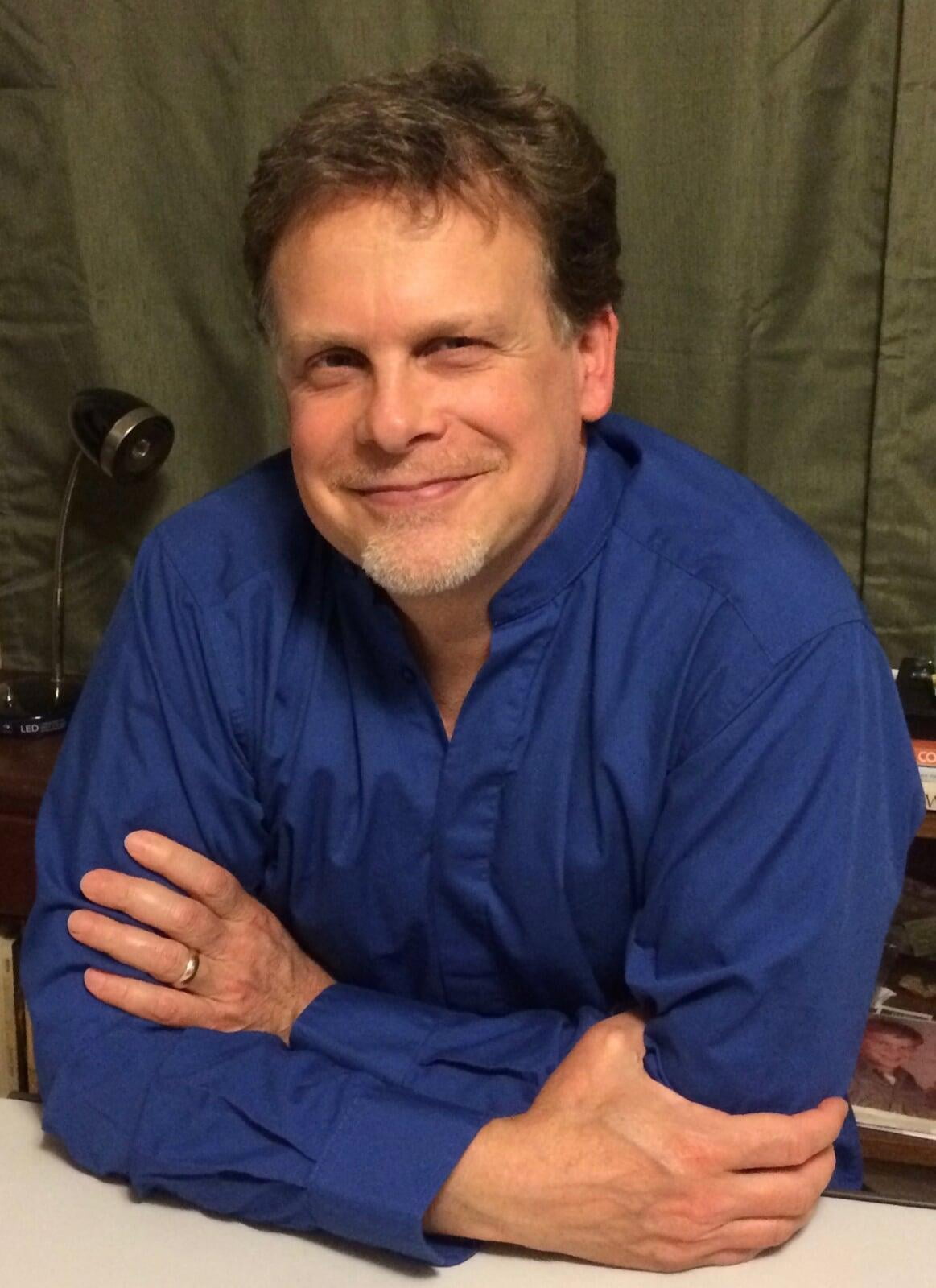 Tim Amaral is an award-winning teacher from Salinas CA who works with at-risk adults in a multi-level, multi-lingual high school equivalency program. His wonderful students bring with them a wide variety of diagnoses and disorders as well as issues of addiction, complex trauma, and incarceration. He applies IFS principles in the classroom to produce an extremely safe and welcoming space, resulting in a graduation rate that is 4 to 5 times higher than the average. Since 1992, his students have gone from being called challenged, traumatized, and "resistant" to being called college graduates that are bio-physicists, bio-chemists, artists, teachers, and really good parents whose own children go to college. In addition to his extensive experience as a classroom teacher, he has spent 32 years as a martial arts instructor and 9 years as the communications director for the Breakthrough Men's Community, a men's group dedicated to healing, recovery, and support.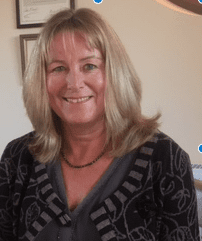 Jane Hawkes MSc, BSc, CTA, UKCP Registered Psychotherapist is a Director of Values-based Education (VbE), which is helping to transform education worldwide. She is an experienced and highly respected psychotherapist. For many years Jane worked as an innovative trainer and guidance counsellor, supporting disaffected young people. Jane now actively supports the theoretical development of Values-based Education (VbE) and is one of its key presenters. Her recent book, co-authored with her husband Neil is called, The Inner Curriculum: how to nourish wellbeing, resilience and self-leadership. In recent years Jane has studied the Internal Family System (IFS) of psychotherapy in the UK and USA. Her particular academic and professional interests are focused on supporting both adults and children to understand their inner world of thoughts, sensations, emotions and behaviours. She believes that as we compassionately open our hearts and minds to our internal world, it releases our sense of Self, which is essential when establishing a peaceful, loving world. She is also an enthusiastic yoga practitioner and teacher.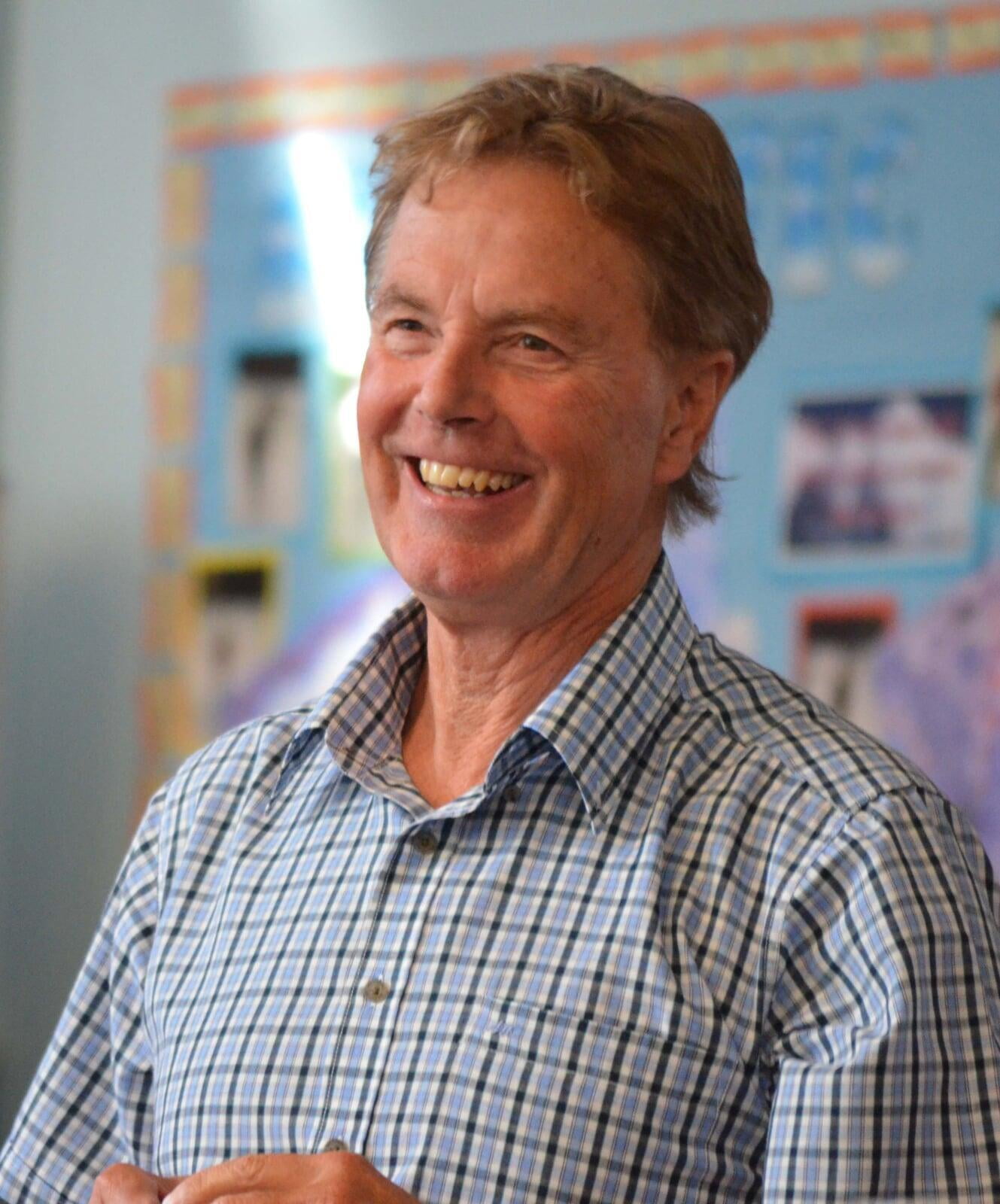 Dr. Neil Hawkes is well known as an inspirational speaker, educator, broadcaster, author and social commentator. He is a popular TEDx presenter. Neil's thinking is having a profound influence on schools and more widely in society. Neil first gained international recognition when he was a Headteacher in Oxfordshire, UK. Here he worked with a school community to devise and implement a pedagogical system that would give children a transformational vocabulary, based on values such as respect, tolerance, humility and justice. The school community found that the children were empowered to be self-leaders, with an active ethical compass that affected behaviour, their thinking and the quality of their schoolwork. Today Neil's philosophy has spread into all aspects of society and is known as Values-based Living. Neil founded The International Values based Trust, https://ivetfoundation.com and its educational arm Values-based Education,​ https://www.valuesbasededucation.com. His bestselling book, From My Heart, transforming lives through values, celebrates the success of VbE worldwide. Neil's latest book co-authored with Jane Hawkes, is called The Inner Curriculum, how to nurture well-being, resilience and self-leadership. More information about Dr Hawkes can be found at ​http://neilhawkes.org Dr. Rodger Goddard is a clinical and consultation psychologist. For over 32 years Dr. Goddard has worked extensively with corporations, school districts, health care organizations, government agencies, adults, parents, children, and families to improve their success and health. Dr. Goddard has authored and delivered hundreds of training seminars and programs for companies, schools, police, government agencies, medical practices, religious groups and community organizations. For over 32 years, Dr. Goddard has served as Chief Psychologist and Director of Doctoral Internship Training at RWJ Barnabas Trinitas Regional Medical Center in Elizabeth, N.J. Dr. Goddard received his doctorate from City University of New York and interned at St. Luke's Roosevelt Hospital in New York City. Dr. Goddard has extensive experience in organizational training and the treatment of anxiety, depression, couples, child and family problems. Dr. Goddard's books are available in printed format and as Amazon Kindle eBooks. Dr. Goddard is available for consultation and can be reached through his website. Dr. Rodger Goddard website: www.drrodgergoddard.com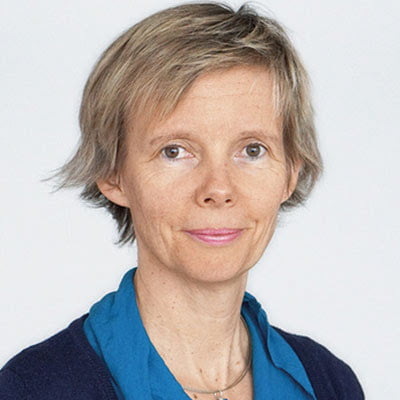 Ann-KatrinBockmann has a PhD in Psychology and is a licensed psychotherapist. She works at the department of Psychology at Hildesheim University being therapeutic head of the Psychotherapy outpatient clinic for children and adolescents focusing on learning disorders, developmental disabilities and behavioral problems. She was first trained in IFS by Tom Holmes in Germany in 2015, finished the IFS Level 1 in 2021 and will finish the Level 2 (IFIO) in December 2021. She assists Tom Holmes in trainings in Germany and the Middle East, is part of the IFS school collaborative and does supervision and training for psychotherapists, pre-school teachers and research using the IFS perspective. EMAIL: akbockmann@web.de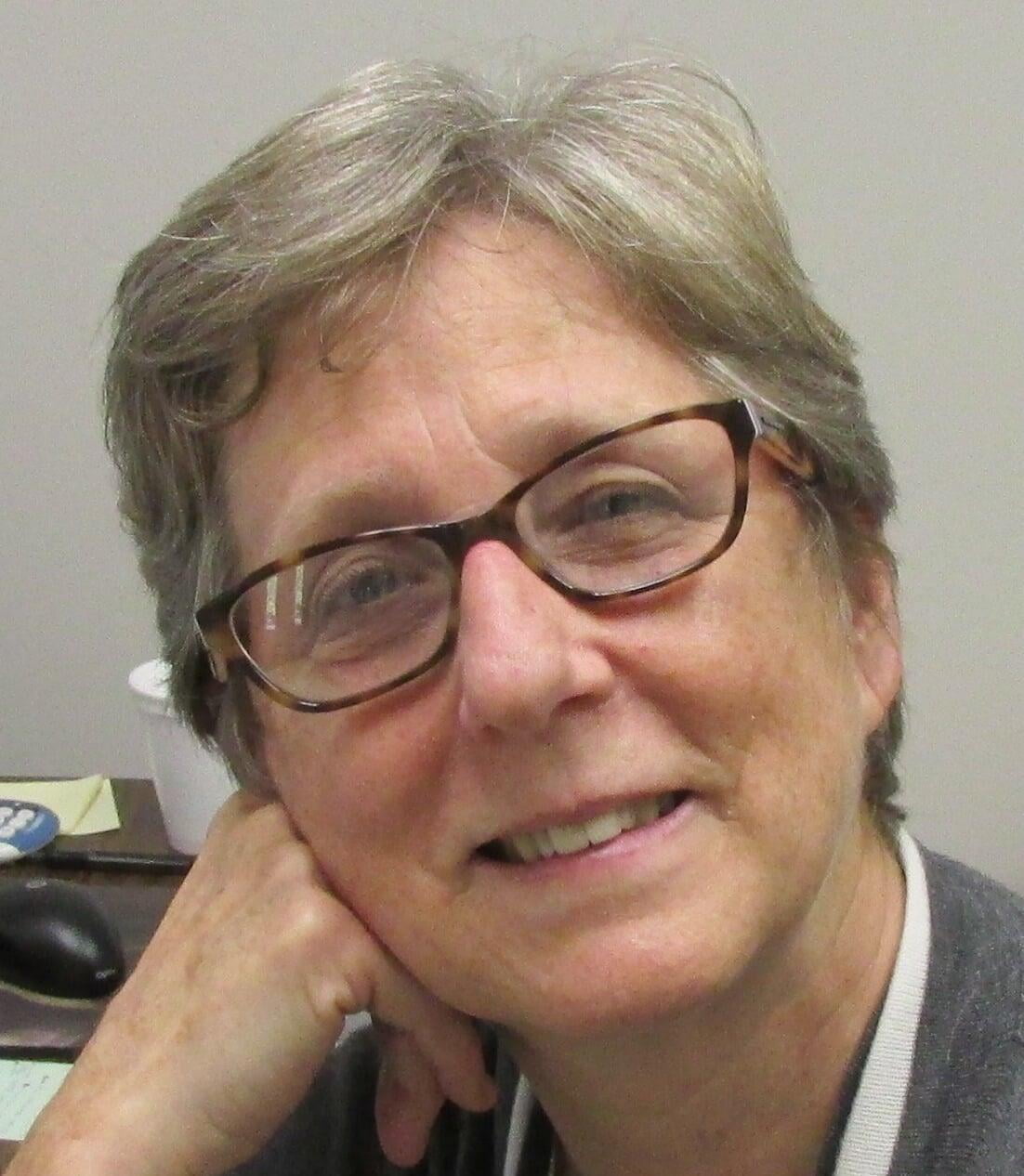 Dr. Jody Nelson, Ed.D., MA - LMFT is Executive Director of Change Inc. – a community-based social service agency providing school-based mental health services in 30 schools in the Twin Cities. For the past several years, the Foundation for Self Leadership has supported Jody's work to bring IFS principles and practices to teachers and schools. She has presented on IFS & Schools in past IFS Annual Conferences and is part of an IFS movement to expand and deepen this work.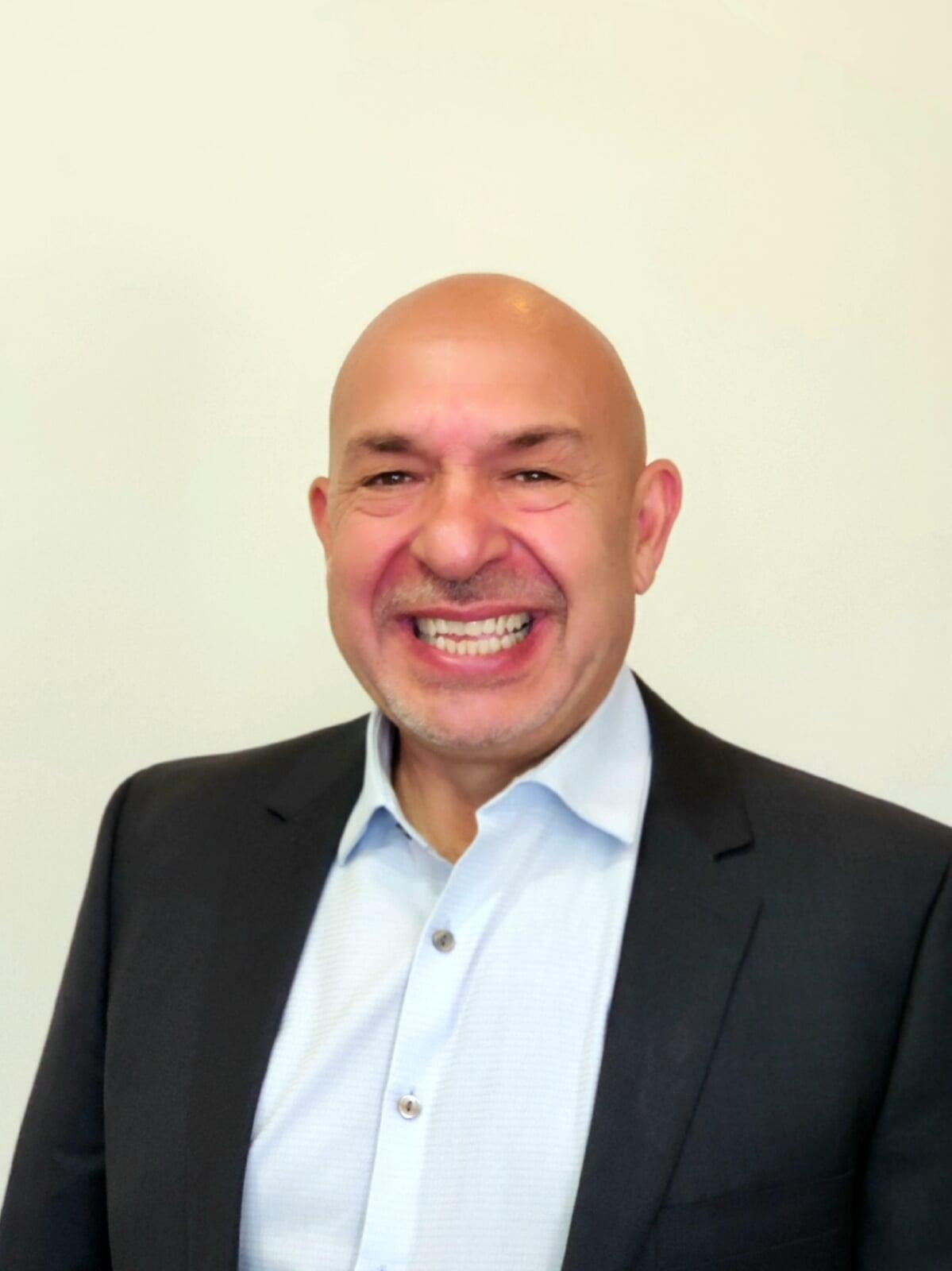 Sameer Petro

is an Associate Certified Coach (ACC) with the International Coaching Federation (ICF). He has over 26 years of experience working in the Middle East within the humanitarian sector. He shifted careers in 2001 when he started working with management teams and executives, coaching them and helping them perform at their best. Sameer is the Executive Director of Ithraa which he co-founded in 2008, located in Amman, Jordan. Ithraa is a nonprofit organization that empowers individuals, organizations, and communities to flourish through social emotional learning. He also co-founded another branch, Ithraa Lebanon, alongside Dr.Chady Rahme.Sameer is passionate about working with young people and applying IFS in schools in the Middle East. More information about Ithraa and Sameer can be found at

https://ithraacenter.org/

and https://sameerpetro.com/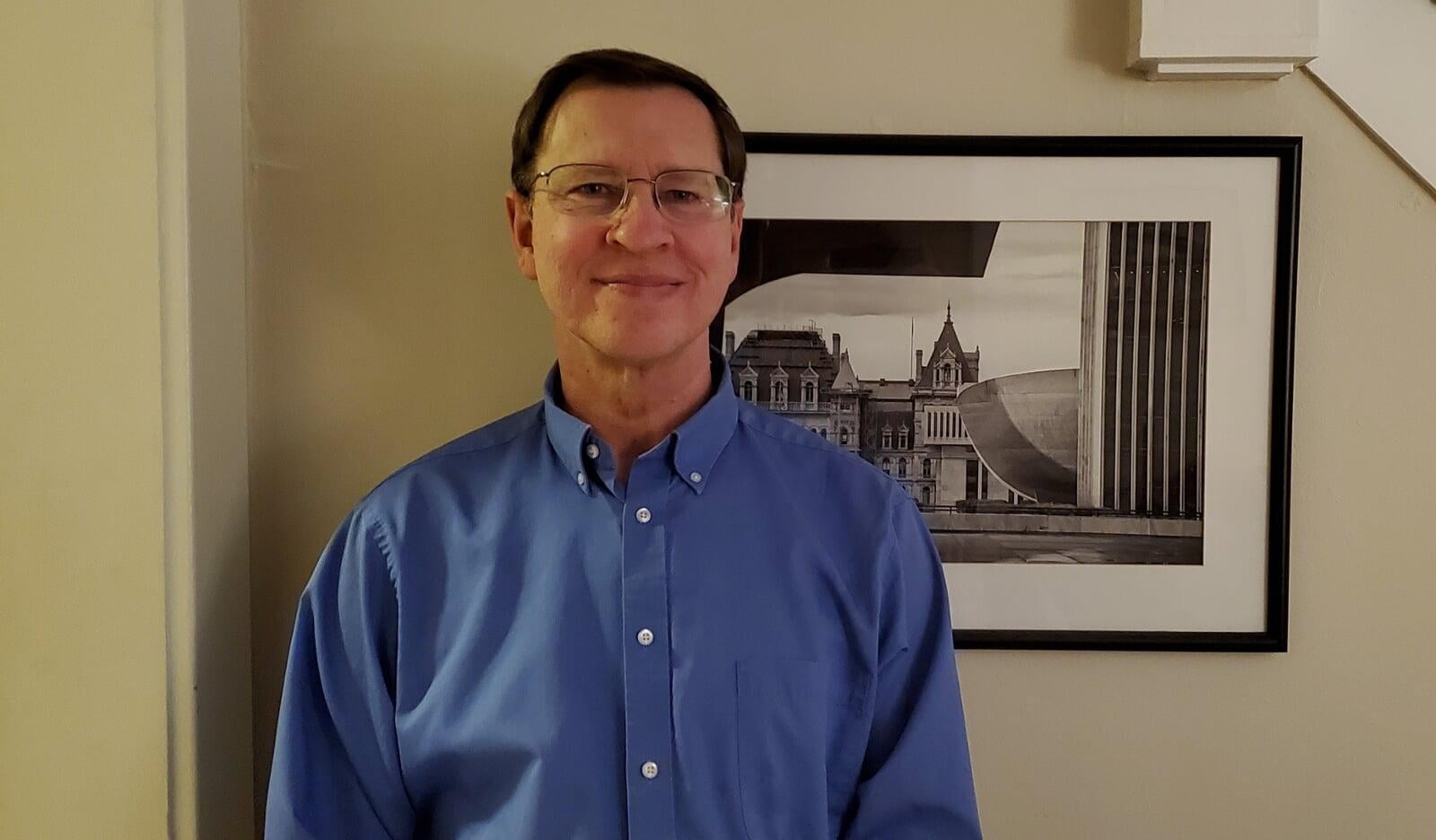 Jon Rice, LCSW-R received his Bachelor of Social Work degree from Cornell University, and his Master of Social Work degree from the University at Albany. He has been serving children, families and the community for over 30 years across several roles: Therapist; Playground Director; Division Director; Coach; Board Member; and Survivor Outreach Liaison. He's worked in multiple settings ranging from a neighborhood center, trauma survivors' programs, forensic mental health to community action. Jon's work at the New York State Office of Mental Health enables him to integrate his passion for restorative practices and the Internal Family Systems framework, over the past 2 decades, to support wellness and healing in schools and relationships. Email: Jon.Rice@omh.ny.gov Chady Rahmé, PhD, LCP serves as a university associate professor of psychology and Director of Ithraa center for Relational Enrichment, Lebanon Branch. He helped design peace-building curricula used for conflict resolution in the Middle East and for a new IFS-based youth camps in Lebanon. EMAIL: chady.rahme@ithraacenter.org